about

industrial mediation

Industrial Mediation is a legal services and training firm that helps businesses like yours work through challenges in the field of workers'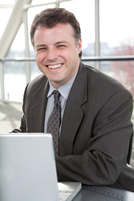 compensation. Based in Ottawa, Ontario, Industrial Mediation has represented clients from virtually every industry sector in the country, and with a client list ranging from coast to coast, our national experience and expertise is your best defence to the high costs of workers' compensation management issues.
 
The government branches responsible for workplace safety are vitally interested in Health and Safety to protect workers from injury and occupational diseases. This is where we step in to help.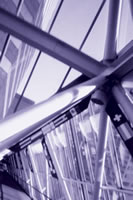 We're specialists in helping employers who have neither the time, nor experience, nor resources to develop and implement an effective, efficient operational safety program. We're experienced at mediating early return to work disputes and resolving long term modified work issues. We're the name brand in claims management training with our trademarked recognized SAFE PROFIT system. We're your critical partner in resolving WORKWELL Audits, and in minimizing costly claims and lost time accident frequencies.
 
Regardless of the aspect of workers' compensation law that affects your company right now, we have the expertise and professional experience you need on your side. We're your specialists at Industrial Mediation.